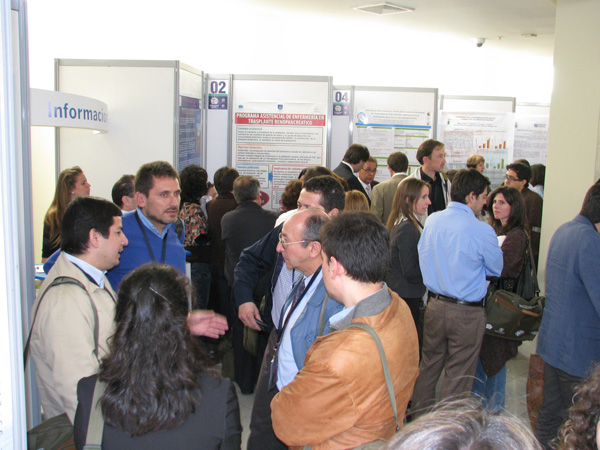 From 22 to 26 September, Viña del Mar was home to the XX Latin American and Caribbean Transplant Congress and the II Chilean Transport Congress, organized by the Latin American and Caribbean Transplant Society jointly with the Chilean Transplant Society.
The scientific activity was attended by different transplant professionals of the region, and had an interesting high-level scientific program and an attractive cultural and social program. Notably present were the international guests from Europe, Australia and the United States, as well as lectures of high interest dictated by Latin American guests.
The event had an extraordinary attendance, of over 800 people, who participated in the scientific program and the activities offered by the Congress.
Different countries from Latin America had a presence with their delegations: Argentina, Peru, Bolivia, Ecuador, Venezuela, Paraguay, Uruguay, Brazil, the Dominican Republic, and Cuba, among others, with a total of 20 nations represented.
We had the honor of the presence of outstanding international and Latin American guests. Praise was received from important Transplant authorities, who considered the Congress to be at a high scientific level, very superior to other events scheduled in the region.
From Wednesday to Saturday, the Pre-congress Course on Surgery and the Pre-Congress Course on Immunology were carried out, which began at 07.15 AM and had a high attendance due to its interesting subjects, as well as the plenary sessions and symposiums on the different specialties: Renal, Liver, Nursing, Transplant Infections, HIV and Transplants, Pathological Anatomy, Immunology and Immunogenetics, the Musculoskeletal system and the Cornea.
The event permitted promoting scientific interchange between the participating countries, favoring the creation of joint projects to improve the programs developed by the member countries in the region.
TRANSPLANTATION PROCEEDINGS
During the Congress, furthermore, the well-known medical magazine "Transplantation Proceedings" was present with a stand, where the manuscripts of the scientific work presented to the Congress were received. Over 50 works were received, which will be published in a special edition dedicated to the Transplant Congress.
{morfeo 2}